Welcome to our digest full of interesting events, opportunities and schemes that may help you meet collaborators, improve their career prospects or simply broaden your horizons.
Please let us know if you have any suggestions for next edition via sed-web@qmul.ac.uk
From QMUL, Partners & Friends
Join Rachael House, legend of the comic strip and queer zine scene, for a free two-hour zine making workshop in the Art Studio on the theme of queer Wonderland.
Talks Programme

Hochhauser Auditorium, Sackler Centre
11.30 – 15.00

Join Dr Kiera Vaclavik, Curator Alice Power, Queer Bruk founder Akeil Onwukwe-Adamson, and
Quiplash for insightful talks about queer communities and identity.

11.30 – 12.00 Alice is a Boy' with Dr Kiera Vaclavik

This talk explores the instability about identity at the heart of the Alice books and shows how
'gender blind' casting of the central role was for many years a feature of theatrical adaptations.

13.30 – 14.00 Finding queer communities through digital rabbit holes with Alice Power

Many journalists have put the blame of the closure of LGBTQ venues on social media and dating
apps. Assistant Curator of Architecture and Urbanism, Alice Power, however, contends that from its
inception the internet has been a vital tool community building for marginalised groups.

14.15 – 15.00 Making LGBTQ intersectional Wonderlands with Queer Bruk and Quiplash

This panel highlights two organisations striving to cultivate intersectional queer spaces to counter
the mainstream gay scene.
ECRs Work in Progress Seminars
We would love to invite you to the first session of the ECR Work in Progress Seminars at the SED! The event will take place on Wednesday December 8th, 4:00-5:30pm at Arts Two, 3.20. We will be hosting two speakers from the School of English, and the panel will be followed by a Q&A.
Dr Deven Parker – Byron's Poetic Cartographies
This paper examines cartography as a popular and hotly contested form of representing the Peninsular war and argues for its centrality to the poetics of Byron's Childe Harold. I explore how innovations in mapping, coupled with the British public's desire to visualize the events of the war, created a new market for published military maps. The popularity of these maps coincided with the rise of body of poetry I term "cartographic war poetry" that was directly informed by and sometimes even published with popular war maps. I demonstrate how cartographic war poetry remediates the perspectives of the maps themselves, deploying a series of formal and textual strategies to anesthetize military violence and advancing the government's case for continuing a war facing significant opposition. Byron seeks to intervene in these literary and political contexts, replicating the perspective of both military maps and cartographic war poems in order to expose its ideological underpinnings. Toggling between the distant, birds-eye perspective of war cartography and a much closer view, Byron reveals, I argue, the problem with cartographic representation: that its guise of accuracy and objectivity actually furthers violence.
Dr Clare Stainthorp – Freethought Dialogue and Debate in the Secular Review/Agnostic Journal
The freethought movement's periodicals grew and sustained a space in which atheist, agnostic, and secularist ideas could be developed and debated during the second half of the nineteenth century. Reading, writing for, and editing periodicals built social networks, imagined communities, and feelings of shared endeavour. Nonetheless, the freethought movement was not built on a single homogenous platform; factionalism and infighting were rife. Debates and dialogues looked both inward and outward, and proliferated in various ways. This paper focuses on the Sunday weekly periodical that began life in 1876 as The Secular Review: A Journal of Daily Life and was titled The Agnostic Journal and Eclectic Review in 1907 when it ceased publication. I will explore how dialogic forms (specifically verbatim debate reports, imagined dialogues, readers' letters, and correspondence columns) functioned and consider how the heterogeneity and multivocality of freethought was navigated by those involved in the movement.
Teaching and Learning for Neuro and Physical Diversity
Sumita Majumdar and Daniel Oliver wrote a chapter together for this book that's just come out.
Inclusivity and Equality in Performance Training focuses on neuro and physical difference and dis/ability in the teaching of performance and associated studies. It offers 19 practitioners' research-based teaching strategies, aimed to enhance equality of opportunity and individual abilities in performance education.
Challenging ableist models of teaching, the 16 chapters address the barriers that can undermine those with dis/ability or difference, highlighting how equality of opportunity can increase innovation and enrich the creative work. Key features include:
Descriptions of teaching interventions, research, and exploratory practice to identify and support the needs and abilities of the individual with dis/ability or difference
Experiences of practitioners working with professional actors with dis/ability or difference, with a dissemination of methods to enable the actors
A critical analysis of pedagogy in performance training environments; how neuro and physical diversity are positioned within the cultural contexts and practices
Equitable teaching and learning practices for individuals in a variety of areas, such as: dyslexia, dyspraxia, visual or hearing impairment, learning and physical dis/abilities, wheelchair users, aphantasia, attention-deficit/hyperactivity disorder and autistic spectrum.
​​Wednesday 24 Nov, 18:30 GMT both in-person and online. In-person booking: bit.ly/qm2409ip Online booking: bit.ly/qm2409o
This lecture will explore the formative influence of art school education within post-punk music culture. It will address the work of electro-pop and industrial music pioneer Fad Gadget (a.k.a. Frank Tovey) as a response to the avant-garde shock tactics of experimental performance by staff and students in the Fine Art department at Leeds Polytechnic in the mid-1970s. The presentation is based upon Butt's forthcoming book No Machos or Popstars: When the Leeds Art Experiment Went Punk (forthcoming Duke University Press, 2022).
Our very own Di Beddow is featured in this exhibition in Cambridge.
This exhibition looks at the rich history of poetry about Cambridge, by focusing on poems and poets concerned with the places of the city. From Geoffrey Chaucer to the lesser-known Mary Davys, Sylvia Plath to William Wordsworth, poets both inside and outside the University have been moved to write about different areas of Cambridge. As well as transporting readers as far as Grantchester and Trumpington, these poems also help us shed new light on central locations, such as the Mill Pond and Market Hill.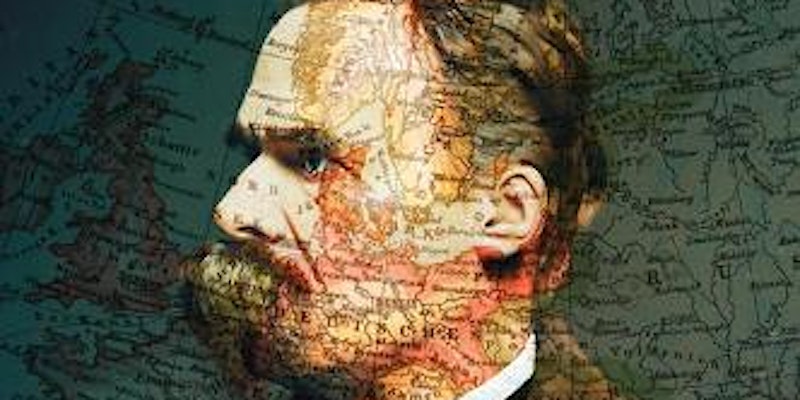 a live and in-person event – on the 25th of November 2021, at 6pm in the Hitchcock Cinema in ArtsOne.
The launch is followed by a drinks reception. Details and registration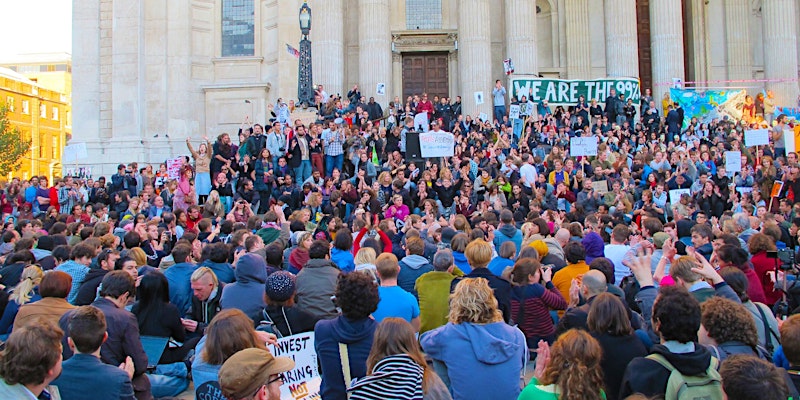 In this panel debate we welcome leading writers and thinkers on the Occupy movement to reflect on its legacy and dynamics today.
Outside QMUL
100 MASTERS SCHOLARSHIPS ON OFFER FROM AZIZ FOUNDATION
Yesssssss you read that right! We're offering 100 masters' scholarships at 18 Preferred Partner universities in the areas of:
Media and Journalism
Tech
Sustainability
Policy
Law
Creative Content
We ask university partners to commit to tackling Islamophobia on campus and in higher education. Wondering why your preferred university isn't on our list? Reach out to them and ask them to join our programme! Want to learn more about the scholarships?
SIGN UP to out information event on the 2 December, link in our bio
The festival that centres around Black writers and Black narratives is now in its third year
Many events are free or low cost, with some taking place online as well
The theme of this years' events is revolutionary love
The Sex Lives of African Women Available to watch on demand during festival | £5
Alexandra Hemsley presents… 29 Nov, 6.30pm | The Hub | £7 – £5
Malika's Poetry Kitchen 29 Nov, 7.30pm | Theatre | £12 – £10
First Five with Yomi Sode 1 Dec, 7pm | Theatre | £12 – £10
Bernardine Evaristo in-conversation with Hannah-Azieb Pool 2 Dec 7.30pm | Theatre | £15 – £13
Julianknxx's Black Corporeal 3 Dec 7.30pm | Theatre | £12 – £10
Speed-writing workshop with Veronica Mckenzie, 4 Dec, 5pm | Rehearsal Space | £10 – £8
Bernie Grant Arts Centre and online, 29 November – 5 December 2021
@BGArtsCentre | #TottenhamLiteratureFestival | berniegrantcentre.co.uk
The Women & Power festival at Shakespeare's Globe will ask some of the most important questions of our moment. Join the conversation to discover the role that theatre, music, art and poetry can play in exploring the intersections of gender, race and class that are at the centre of social change today. How does the work of Shakespeare speak to this moment of gender revolution? How can we use Shakespearean performance to tell our own stories of oppression and assault?
This festival includes performances, panel events, a scholarly symposium and workshops that will spotlight and prioritise the work and the voices of women of all backgrounds.
Ever wondered what it's like to work as a designer at Google? Or what the team look for in a great design portfolio? On Wednesday December 1st, Creative Lives in Progress is teaming up with Google Creative Lab to host a portfolio review for emerging designers. Apply to take part via Homerun.
Good to Go Festival at Theatre Deli London highlights artists whose work was cancelled due to the pandemic.
History of Political Ideas Seminar, Institute of Historical Research:
Shatema Threadcraft (Vanderbilt), 'The Labors of Resurrection: Black Women, Death Work and the Making of the Black Counterpublic Sphere'
Wednesday 24 November
17.15 – 18.30 GMT
The seminar takes place on Zoom. To attend please register here. You will then be sent a link to join on the day.
Channel 5 Eggheads Opportunity
Eggheads is back for a second series on Channel 5 and we are looking for teams to take part.
Teams can be made up of friends, family, colleagues or members of clubs – whether you quiz regularly, started during lockdown or maybe this will be your first time.
Each team will consist of 4 team members and 1 standby.
If you beat the Eggheads you could win a cash prize. If you don't the prize fund rolls over.
We would love it if you could share our flyer (attached) on social media, or forward it to people/students/colleagues who you think would be interested.
The closing date for applications is midnight on 10th December 2021 so don't miss out on applying!
If you are interested, you can apply online via our online entry form.
You can watch an episode at https://www.my5.tv/show/eggheads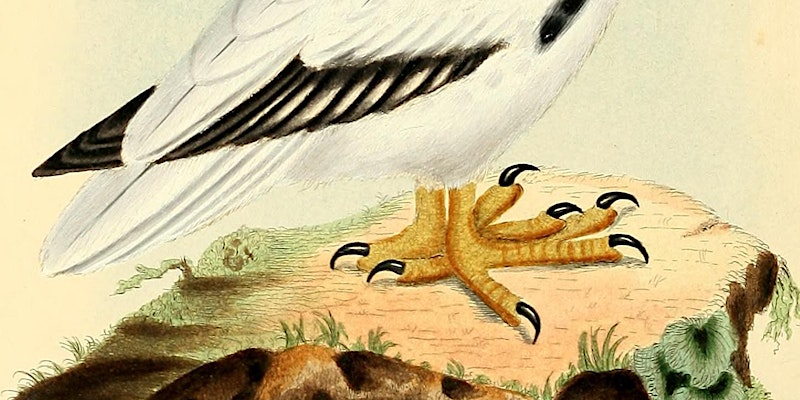 Thursday 2 December / Reference Point / £3.50 entry (+fees) / Tickets
We're excited to be celebrating the winner of the 2021 White Review Short Story Prize, sponsored by RCW, at Reference Point on 2 December. This year's prize was awarded to RZ Baschir for 'The Chicken'. On behalf of the judging panel, Preti Taneja said that the story 'announces her as a brilliant new talent.'
Join us for short readings, followed by drinks in Reference Point's bookshop and bar space. Issues of The White Review will be on sale, as well as Reference Point's unique collection of first editions.
Theatre publishers Nick Hern Books are bringing their first-ever pop-up bookshop to acclaimed London new-writing venue the Bush Theatre for two days only on Friday 19 and Saturday 20 November! Choose from a massive range of playscripts and books all at amazing, one-off bargain prices, with hundreds available for just £2. Find out more


Further sources of interesting events, opportunities and jobs are…
Apples & Snakes Artists Newsletter | Arts Admin E-Digest | ArtsJobs | BBC Academy | Creative Access (Jobs) | JournoResources | Lectures.London | MediaBeans (media jobs) | QMUL Careers | Presspad | Tower Hamlets Arts | Write at Home (freelance writing opps)