Welcome to our digest full of interesting events, opportunities and schemes that may help you meet collaborators, improve their career prospects or simply broaden your horizons.
Please let us know if you have any suggestions for next edition via sed-web@qmul.ac.uk
From QMUL, Partners & Friends
Last chance to donate!
Donate via the JustGiving.com page and you could win one of 2 Faber & Faber Poetry Diaries for 2022 and a £20 voucher.
CALL OUT: Solitude and Social Difference project
Expressions of interest from Queen Mary colleagues in all disciplines are welcome as part of an interdisciplinary research project on 'Solitude and Social Difference'. The aim is to investigate how the social divisions and inequalities of our society affect people's experiences of solitude and loneliness.
The project is still at development stage, and any expressions of interest or questions can be directed to Barbara Taylor (b.g.taylor@qmul.ac.uk)
Outside QMUL
The Journo Resources Fellowship Programme 2022 – Apply by 24 Dec
The Journo Resources Fellowship is an intensive scheme to support people looking for their first break in journalism. It offers a paid commission for our website, bespoke training in both job hunting and reporting skills, 1-2-1 mentoring, and a supportive community to help you take your first steps within the journalism industry.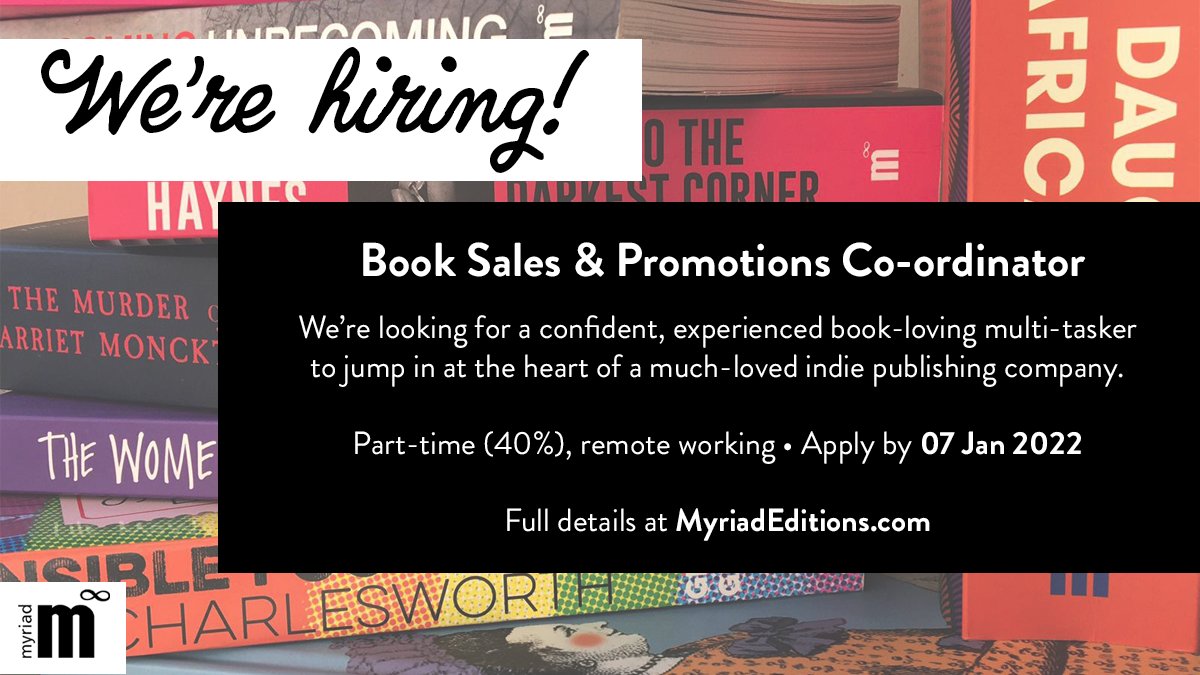 Myriad (a @newint imprint) is looking for a Book Sales & Promotions Co-ordinator to join the team. Working part-time from home for 2 days a week. Full details here: https://myriadeditions.com/about/opportunitiesandinternships/
Sign up to get trained and become part of the fight for Climate Justice in East London.
Be.Green is a free 4-month programme that builds young climate activists. We are part of an exciting borough wide initiative, JustFACT, which brings together partners from across the borough to work towards a socially just food and climate transition.
Be.Green participants are engaged in a series of workshops from local changemakers to national troublemakers who are working on innovative and inspiring climate projects, receiving workshops from Organise, R-Urban, Sunny Jar and London Leap, amongst others.
After soaking up the learning you will work on real life projects and campaigns which will create or support change in Tower Hamlets. Our first cohort have been engaged in Be.Green since July 2021 and have attended a range of exciting workshops and events, and made a trip to COP26! They have also created a Zine which showcases local people's views towards climate change and highlights some key issues which you will be able to view in print and online by December 2021.
Our second cohort is due to start in January 2022 and applications are now open. Please express your interest here!
Talkaoke Skills Lab is a hybrid cross-border creative development opportunity, exploring the question of what does a creative and socially engaged practice means in the global community, where technology plays an ever increasing role?
The programme is for UK and Uganda-based artists, performers, writers, creative producers, cultural programmers and everyone who is interested in pushing the boundaries of socially engaged creative practice.
Application deadline: 1st February
Website: http://thepeoplespeak.org.uk/talkaoke-skills-lab/
Attachment: a pdf with programme info
I'd love to invite your team and your wider network of collaborators to consider getting involved. You could alsovhelp us getting the word out to the world via a social media post or sharing of our existing Twitter post / Facebook post.
Looking forward to speaking with you soon!
Hello friends of Raze!
We hope you're all doing okay in these wild wintery times! We're writing to you with news of a fabulous new call-out which we currently have open!
If this sounds like something you'd be interested in, you've two weeks left to apply! Got a friend who'd be perfect for it? Share it with them!
– are you a queer writer based in London?⁠
– do you have a short story of around 2,500 words (15-20mins)?⁠
– would you love to have it recorded & creatively sound designed?⁠
– would you & your work benefit from the support of a dedicated team of queer arts producers?⁠
– do you want connect with other more experience queer storytellers?⁠
– do you want your stories, to reacher wider audiences?⁠
Here's a link to the google form now!
Here's a link to an audio version of the application form & information
THE COMMISSION⁠
⁠
Application Deadline: 29.12.2021⁠
⁠
You will will receive:⁠
⁠
– a £350 commission fee⁠
– expert directorial support in the recording of the story⁠
– creative sound design & production support⁠
– weekly check-ins & support with the Raze Team⁠
– guidance on network support & relationship building ⁠
-Your work published as the first instalment of our Raze Sounds audio series⁠
As ever, thanks for supporting all the work we do & making it possible for us support incredible queer performance!
The Raze Team x
New opportunities resource:
Further sources of interesting events, opportunities and jobs are…
Apples & Snakes Artists Newsletter | Arts Admin E-Digest | ArtsJobs | BBC Academy | Creative Access (Jobs) | JournoResources | Lectures.London | MediaBeans (media jobs) | QMUL Careers | Presspad | Tower Hamlets Arts | Write at Home (freelance writing opps)