Welcome to our latest round up of events, opportunities and schemes that may help you meet collaborators, improve your career prospects or simply broaden your horizons.
Two updates this week eh! We're just catching up with our inbox but always love hearing from you.
Please let us know if you have any suggestions for the next edition via sed-web@qmul.ac.uk
From QMUL, Partners & Friends
Queen Mary Internships
Please login to Target Connect to apply for these roles:
Theatre Management/ Assistant Producer Intern – Told by in Idiot
1 day a week, 10 weeks | Pay: £11.05/hr
Arts Admin Intern – Theatre Peckham
2 days a week, start from March onwards | Voluntary
Academy Production Intern – Theatre Peckham
2 days a week, start from June onwards | Voluntary
Please contact Melanie Christou, the Placements team leader, Humanities and Social Sciences (HSS) to register your interest in these: m.christou@qmul.ac.uk
Volunteer with Bookmark
Things to apply for on MYSIS
In this third exclusive SED careers workshop, Career Consultant Charlotte Brown will share insight into how best to present yourself when job hunting. CV, cover letter, interview and networking tips will be discussed to improve your job search strategy and help you achieve career success.
This session aims to help you explore how to present yourself to potential employers, clients, and contacts in a variety of ways. We'll cover:
Skills and how to describe them
CVs and applications
Interviews
Networking
Book now (you must login to Target Connect)
Outside QMUL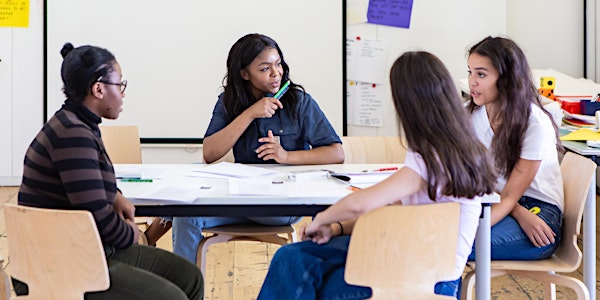 Programme nurturing the next generation of talent. Find out about the whole programme here
Creators Collide – Free workshops next week
Day 1: Music-ology – Monday 14th February at Hackney Empire, Empire 2
12- 4:30pm
A music workshop where you can get vocal tips, boost your confidence, nail your stage presence and connect with other young artists!
5- 6pm
A sit-down Q&A with music industry professionals including a manager, video producer and more.
Day 2: The art of being DRAMAtic – Tuesday 15th February at Hackney Empire, Empire 2
11am – 1pm
Creative writing workshop with gal-dem
2- 5pm
Brush up on your acting abilities with the help of a professional director in this exclusive drama workshop.
5:30 – 6:30pm
A sit-down Q&A with TV, Film and Theatre specialists including an agent, writer and more.

Day 3: Careers Collide – Wednesday 16th February at Hackney Empire, Empire 2
Get exclusive access to creative gamechangers, ask the important questions you want and get the answers you deserve! Hear their journeys – start yours.
1:00 – 2:15pm
Collective Power: creating community in the industry
2:45 – 3:45pm
Don't stay in your lane: the creatives who do it big
4:15 – 5:30pm
True to self: how authenticity creates change
Day 4: Pure Vibez gig – Thursday 17th February at EartH
A night of pure talent and pure energy. Pure Vibez is back with another gig to end the week off! Sign up below if you would like to perform.
You are welcome to attend Q&As in the evening even if you don't want to attend the workshops.
If you have any questions please get in touch with us – creative.futures@hackneyempire.co.uk
Artist call out for 'Calm Down, Dear' festival
Camden People's Theatre have a call-out for their feminist festival: Calm Down, Dear. The festival is curated by our very own drama grads Figs in Wigs!
Artists get:
60/40 box-office split
Marketing & tech support
Professional development opportunities
Networking opportunities with other artists
Deadline: Feb 16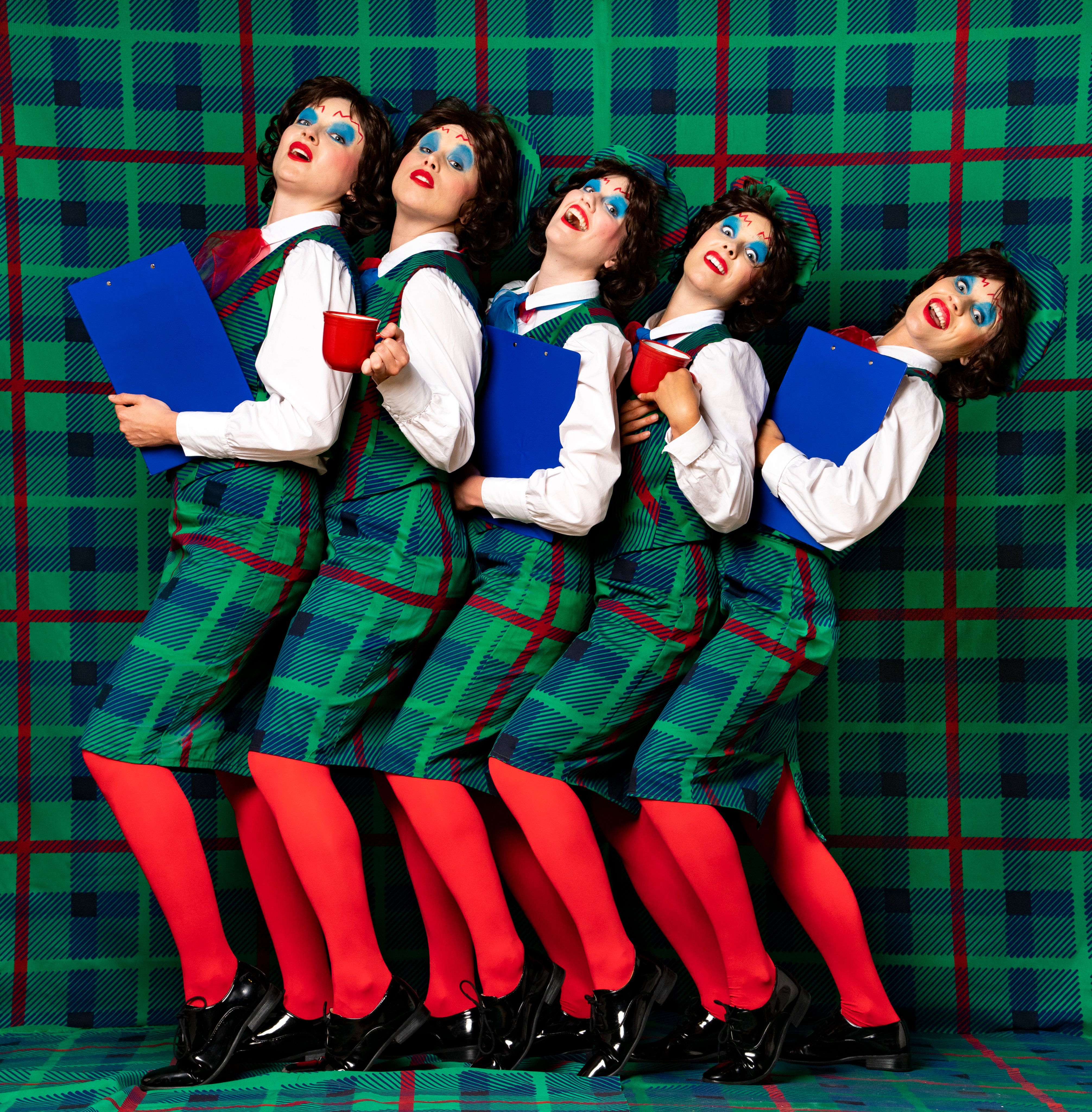 British Library Events
Joan Littlewood and Theatre Royal Stratford East
Wed 9 Mar 2022, 19:30 – 20:45
In 2021 we acquired over 25 years' worth of papers, documents, cast notes and programmes from the archives of Joan Littlewood and Theatre Royal Stratford East. As part of our Theatre Season, delve into these archives to explore both of these histories.
FREE: Breaking the News: The Launch Debate
Thu 24 Feb 2022, 19:00 – 20:00
A lively celebration of regional news and its significance at the heart of communities
Join John Smith Book Shop for Boosting Your Employability With Ease with Felicity Becker on 16 February 2022 at 14:00.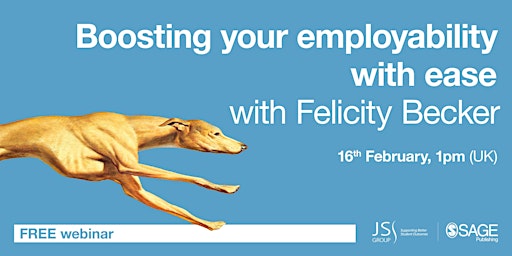 Wednesday, 16 February 2022 14:00 Boosting Your Employability With Ease with Felicity Becker Register
Volunteering Opportunity: Make Education Fairer!
CoachBright is a social mobility charity and we are desperately looking for QMUL students to work with school pupils from low-income backgrounds and help them to improve grades, confidence, and access to university.
As we navigate life in a post-covid world, it's more important than ever that London's most disadvantaged pupils are getting the support they need. Join us to help make education fairer!
Our programmes are typically 1hr weekly for 12 weeks or 90min/week for 9 weeks. You'll receive full training on safeguarding and coaching strategies before being paired with pupils to work together on a subject of your choice.
By volunteering with us, you will…
Gain transferable skills in leadership, communication and relationship building,
Gain experience in education and working with young people,
Get a formal student leadership accreditation to show for it,
Gain points towards university student awards,
Choose to work with Primary school, GCSE or A level students,
We can also give you references to help with your future steps.
You can apply online at https://www.coachbright.org/joinus (takes 5 minutes!).
As only 17% of children on free school meals go to university compared to 96% of private school children, CoachBright helps those who need it most!
If you have any questions then please get in touch at team@coachbright.org.
Further sources of interesting events, opportunities and jobs are…
Apples & Snakes Artists Newsletter | Arts Admin E-Digest | ArtsJobs | BBC Academy | Creative Access (Jobs) | ERIC – Career + Opportunities App | JournoResources | Lectures.London | MediaBeans (media jobs) | QMUL Careers | Presspad | Tower Hamlets Arts | Write at Home (freelance writing opps)