Welcome to our latest round up of events, opportunities and schemes that may help you meet collaborators, improve your career prospects or simply broaden your horizons.
Please let us know if you have any suggestions for the next edition via sed-web@qmul.ac.uk
From QMUL, Partners & Friends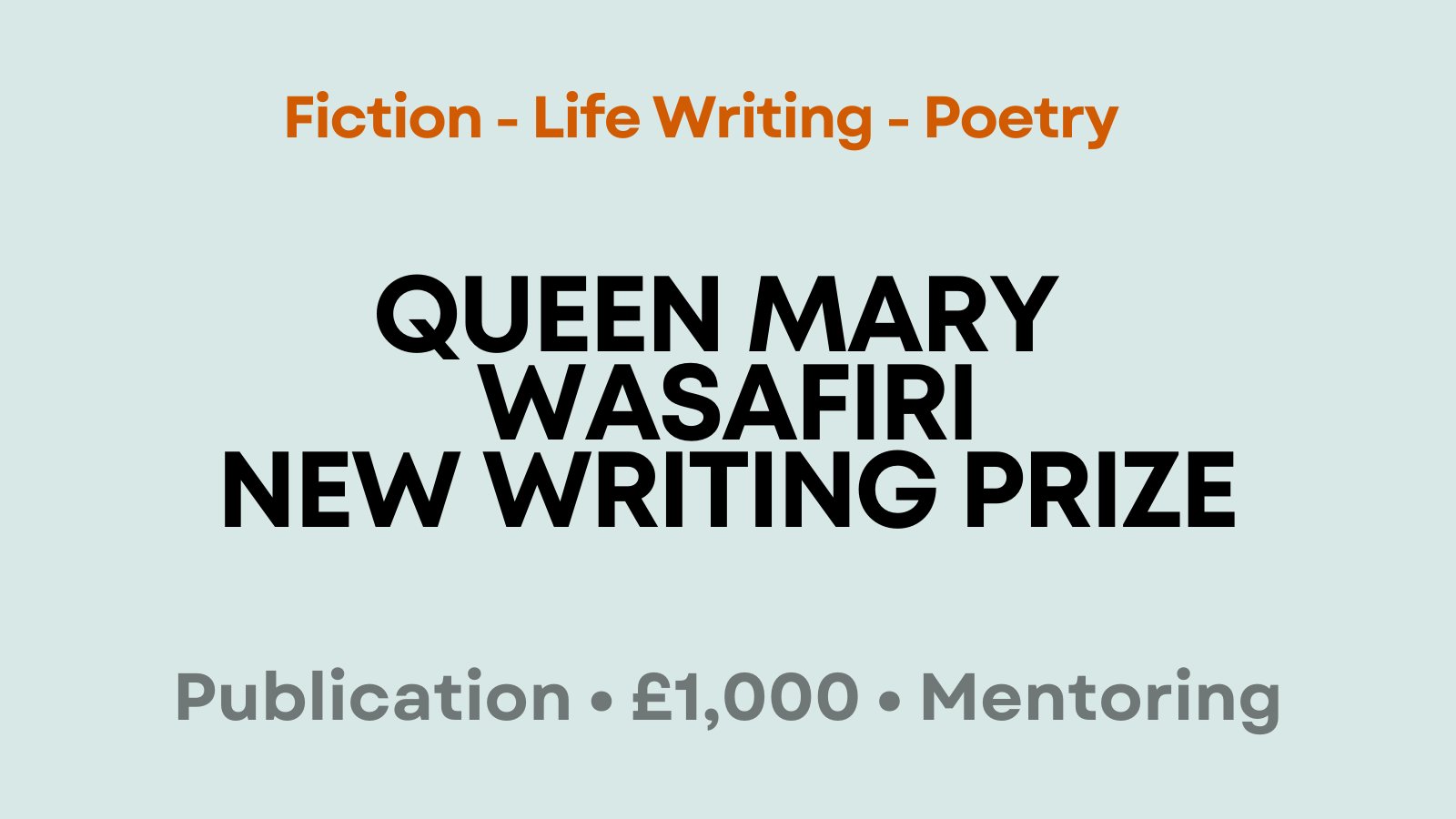 Got a short story, poem, or essay you've been working on? Enter the 2022 Queen Mary Wasafiri New Writing Prize, offering an incredible mentoring package for 15 shortlistees, and £1000 for three winners, as well as publication in Wasafiri.
Info here: https://www.wasafiri.org/new-writing-prize/
New activity! The brilliant Catalan writer Eva Baltasar will visit us at Queen Mary to discuss her novel "Permafrost". Isn't it exciting?!
6 April 7pm Mile End Campus, Room 1.28 Arts One.
The event is open and free, but registration is essential
Register here: https://www.eventbrite.co.uk/e/eva-baltasar-at-qmul-tickets-293246105997
Later this month @QMULsed's Dr @huwmarsh will be discussing class in the context of #StandUpComedy alongside the hilarious @suziruffell and @EddieNestorMBE
Outside QMUL
Summer Internships at Penguin
You could spend eight weeks on one of our placements and be part of Penguin Random House, the world's leading trade publisher.
Whether you're interested in learning about Editorial, Production, Sales or many of our other teams, you'll gain skills and knowledge that will equip you for wherever you go next.
You'll be paid London Living Wage, be part of a team and attend key department meetings to get a better sense of what they do and how they work with other departments.
New shows at Camden People's Theatre
Say Yes to Tess
Tue 5 – Sat 16 April
Say Yes to Tess is a hilarious and uplifting true story of activism, Yorkshire grit and learning to vote for yourself. More.
But What If You Die?
Tue 10 – Sat 14 May
Adam Lenson merges gig, memoir and philosophical enquiry in his solo show to explore the lessons we learn when faced with our own mortality (just when it feels like you're getting started). More.
Block'd Off
Tue 17 – Sat 21 May
5 characters live in a cycle of deprivation. Struggling with addiction, an increasing retirement age, and poverty that sits in every corner of their lives. Based on real stories in real locations. More.
Stigma 
Wed 15 – Sat 18 June
A queer kid, a horny mascot, a hairy body in a sauna, a gymnast performing at the Olympics, a Hollywood legend. Luis Amália has one hour to perform them all. More.
Communications Manager for London LGBTQ+ Centre
Demystifying unscripted TV
A new programme designed to provide a greater understanding of the world of unscripted TV invites attendees to discover the roles available, what constitutes unscripted TV, and how to get a job within it. Book for the following events:
Closing soon
Marketing and Social Media Officer, The Greenwich Foundation for the Old Royal Naval College
London / Paid / Closes Tue 19 Apr 2022
We are looking for a Marketing & Social Media Officer …
Community Engagement Intern, V&A East
London / Paid / Closes Tue 03 May 2022
One of the Worlds' most significant new museum projects, V&…
Schools Engagement Assistant, UCL East
London / Paid / Closes Tue 03 May 2022
The UCL East Schools Engagement team is part of the …
Further sources of interesting events, opportunities and jobs are…
Apples & Snakes Artists Newsletter | Arts Admin E-Digest | ArtsJobs | BBC Academy | Creative Access (Jobs) | ERIC – Career + Opportunities App | JournoResources | Lectures.London | MediaBeans (media jobs) | QMUL Careers | Presspad | Tower Hamlets Arts | Write at Home (freelance writing opps)