Welcome to our latest round up of events, opportunities and schemes that may help you meet collaborators, improve your career prospects or simply broaden your horizons.
Please let us know if you have any suggestions for the next edition via sed-web@qmul.ac.uk
Don't forget to register with Creative Access for amazing job opportunities, internships and training
From QMUL, Partners & Friends
Want to learn professional filming skills for free?

The Verbatim Formula, a project for care-experienced young people, is creating a short film to inspire more people to become foster carers.

But to be able to do this…we need your help! We are holding 3 workshop sessions in which you get to learn filming skills and share your creative ideas!

1. Film Scripting and Storyboarding workshop: writing and planning the film. (open to 6 young people)

Saturday 7th May, 11-4pm

Location: Battersea Arts Centre

2. Filming weekend: capturing sound and images (open to 6 young people)

Saturday 21st and Sunday 22nd May, 11-6pm

Location: Battersea Arts Centre on Saturday and Sunday TBC.

Interested?

Send @peoplespalaceprojects a DM to get more info and book your place. Photo by @_paula.photography
QUORUM Drama Seminar:
by Dr Jonas Tinius (Minor Universality ERC/Humboldt-Universität zu Berlin)
Wednesday 4 May
Soft start at 18:30 BST with a presentation starting at 19:00 BST via Zoom and in-person in RR2 in ArtsOne on QMUL campus.
For in-person, book on bit.ly/qm0405ip
For online, book on bit.ly/qm0405o
In this talk, I will reflect on more than ten years of engagement with the Theater an der Ruhr, a public-private theatre founded in the early 1980s by the Italian philosopher, actor, director, and clown Roberto Ciulli and two companions, the dramaturge and philosopher Helmut Schäfer and the late stage designer Gralf-Edzard Habben. Since its outset, the theatre has reacted against the aesthetic and political overdetermination of artistic production by a statist cultural logic. This theatre formed labour conditions and a proto-universal stage philosophy of a bastard theatre without fatherland and mother tongue.
Free exhibition near QMUL's Whitechapel Campus: 'Damned If I Do' – A group show of 6 international female artists
Damned if I do; damned if I don't. A paradox of daily existence surrounding the haunted doublings that emerge from society's double standards. The virgin-whore, the untouchable priestess, the innocent temptress. A series of female archetypes, their potential power held in check by social conditions. 
The exhibition Damned If I Do challenges the social straightjacketing of the patriarchal system, bringing together work across a range of media by a group of women artists exploring the female experience, the body, and the gaze. The artists challenge and subvert the hypersexualisation of the female body in Western culture, looking to undermine problematic art historical tropes and traditions surrounding the female nude.
Talks at other University of London institutions
5 May 2022. 'Hear the Bones Sing': Postcolonial Ghost Plays. A talk by Clare Finburgh-Delijani
19 May 2022. Reimagining the Victorian Past in African and in Black Diasporic Theatre. A talk by Tiziana Morosetti
24 May 2022 Creative Interactions: Practice-based research – Painting, Puppetry and other Pracademics.
26 May 2022. Refracted from the Canon: The Transmuted Form of Europe's Ambassador to Africa. A talk by Sola Adeyemi
Jobs at QMUL
Careers Assistant Closes 15 May
PAID Artist Development Opportunity with Rich Mix and Elevate East
ELEVATE EAST ARE OFFERING:
£100 fee, contributing to your creative practice
1-1 in depth conversation + consultation to gauge your needs and wants as an artist
Access to a robust and ever growing east London based and focussed artist network
Opportunities to test work or share ideas and feedback in the form of our 'Basement Chatter' sessions
Access to three days of free rehearsal space at Rich Mix (May and June)
Opportunity to perform 15 minute of your work-in-progress at the Stuck In The Lift scratch night at Rich Mix on Sat 18th June.
Details on how to get in touch if people are interested are here (scroll to the bottom of the page): https://richmix.org.uk/stuck-in-the-lift-underground/

Talk: Body Mapping and Social Memory Technology fighting VAWG
Visit our exhibition and participate in the talk about resisting gendered urban violence in Rio de Janeiro and London! At The Exchange, @kingscollegelon 5th May, 6 pm to 8 pm Talk: Body Mapping and Social Memory Technology fighting VAWG
More info: https://lnkd.in/ev99DB-e
Professor Bill Bell (Cardiff University): 'Mobility and Meaning: Libraries at Sea and the Problem of the Reader'
This talk will examine a range of mobile libraries established between 1830 and 1918 in order to determine whether the intentions of their founders aligned with their use by readers. A quantity of archival evidence exists for the libraries of convicts, soldiers, and polar explorers, for example, relating not only to the imperatives of their organisers but also to the reading practices of their users. How was reading transformed on the move and in the field and what implications does this have for the role of the library in a colonial context?
This is an in-person event at the Warburg Institute, Woburn Square, London WC1H 0AB, Tuesday 10 May, 5:30PM – 7:00PM
Booking is required. To book please go to https://ies.sas.ac.uk/events/mobility-and-meaning-libraries-sea-and-problem-reader
Outside QMUL
Tate Modern Lates – This month celebrates South Asian artists and creatives with a programme curated in collaboration with artist Chila Kumari Singh Burman.
Join Tate after hours for a mix of art, music, film, conversation and food including:
Display: Neon Drama by Chila Kumari Singh Burman
Talks: Art Chats Curated by Diet Paratha
Workshop: Making with WEIRDO zine
Talk: Beyond Bollywood
Book a free gallery ticket to attend
What should the studio look like? How do we get there? What happens along the way?
Created by Duchamp & Sons, Whitechapel Gallery's youth collective, this one day takeover invites you to see the studio through the eyes and ears of young artists. Choose your own path through temporary installations, sound works, activities and spaces for creativity and rest.
This event is open to all ages and marks the culmination of three months of exploration and collaboration between our youth collective, Duchamp & Sons, artist Shepherd Manyika and guest artist Ben Connors.
Pre-booking is encouraged and guarantees free entrance to A Century of the Artist's Studio: 1920-2020. Walk-ins are also welcome on the day.   Book now!
'Community Building and Artivism' is a FREE 3-month programme delivered weekly for 16-25 year olds, with connections to East London.
Each session will be 2 hours of fun and creation! We will conclude the series with 2 full days of art-making. Our programme will use a variety of different methods and creative tools, allowing participants to develop their creative skills, explore personal identities, learn about the power of Artivism (when art and activism combine to bring awareness of social issues), and discuss community issues. All of this will lead to the collaborative creation of an Artivist exhibition, set to open later in the year. 
This project has been developed following the success of our pilot workshop held in July 2021 at the London Festival of Ideas. It will be held in person at St. Margaret's House. 
Register for the meet and greet on 18 May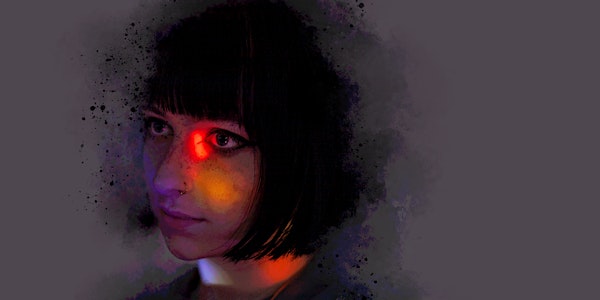 For creative practitioners, archives can be a goldmine of inspiration – but knowing where to start can be a struggle in itself. Join writer and director Clodagh Chapman for this practical insight into making new work from history. Aimed at historians and creatives alike, this workshop will arm you with the tools you need to start creating your own work.
This workshop is being run alongside Ladyfriends – a new show about queer history and lesbian period dramas, playing at Camden People's Theatre on the 6th and 7th May 2022. It's supported using public funding by the National Lottery through Arts Council England.
https://cptheatre.co.uk/whatson/Ladyfriends
GIRES: A Legacy of Kindness project
Are you interested in queer history, heritage and archives? Like meeting new people and increasing your professional networks?
We are looking for volunteers to gather a total of 30 stories about the Gender Identity Research and Education Society (GIRES) over summer 2022, for GIRES' Legacy of Kindness project.
Volunteers will be interviewing a range of people who have been connected with GIRES from the 1990s to present. You will record these rich and vibrant stories to inform the archive, events and exhibition outputs.
Closing soon
Visitor Experience Host & Team Leader, The Postal Museum – Closes 9 May
Retail and Administration Assistants (weekends), Horniman Museum and Gardens – Closes 4 May
Gallery Team + Learning Assistant, The Wallace Collection – Closes 29 April
Graduate Drama Assistant, Whitgift School – Closes 3 May
Marketing and Communications Assistant, Rich Mix – Closes 17 May
Comms & Campaigns Officer at Headway East London – Closes 20 May
Marketing Manager Opportunity, Asian Arts Agency – Closes 12 May
Comms Assistant and Digital Comms Assistant British Fashion Council – Closes 9 May
Marketing Coordinator Headspace – Rolling
Digital Editorial Assistants Bloomsbury – Closes 3 May
Insider are looking for a videography and editing fellow to work on their Food Wars series. It pays £23,000pa and it's a six month contract. – Closes 15 May
Communicate Magazine are looking for a trainee journalist to work on news stories and interviews. Pays £23,000pa – Closes 24 May
This is a fascinating one, as a producer/editor for audiobooks. You start on £20,680pa and this goes up to £21,965pa after probation – Rolling
Further sources of interesting events, opportunities and jobs are…
Apples & Snakes Artists Newsletter | Arts Admin E-Digest | ArtsJobs | BBC Academy | Creative Access (Jobs) | ERIC – Career + Opportunities App | JournoResources | Lectures.London | MediaBeans (media jobs) | QMUL Careers | Presspad | Tower Hamlets Arts | Write at Home (freelance writing opps)