Welcome to our latest round up of events, opportunities and schemes that may help you meet collaborators, improve your career prospects or simply broaden your horizons.
Please let us know if you have any suggestions for the next edition via sed-web@qmul.ac.uk
From QMUL, Partners & Friends
IHSS Annual Symposium 2022: The Humanities (In and After the Pandemic)
When: Tuesday, June 14, 2022, 5:00 PM – 7:00 PM
Where: Peston Lecture Theatre, Graduate Centre, Mile End Campus, Mile End Road, London E1 4NS,
The third IHSS Annual Symposium will host Professor Helen Small followed by an in-depth discussion with Professor Simon Reid-Henry.
COVID-19 has seen the Humanities enrolled in the service of science and society. This lecture will consider efforts at articulating the public good of the Humanities in the context of the pandemic crisis and subsequent pressures on the economic and political contexts of university research. Particular attention will be paid to the terms of engagement on which some social scientists and scientists, encountering public resistance to their expertise, have sought assistance from the Humanities. Drawing on recent philosophical writing about styles of reasoning and the limits of disciplinary claims, the lecture will endeavour to explain why (even) high-level efforts at cross-disciplinary collaboration often falter—and identify ways of alleviating the difficulties.
Sophie Ellis-Bextor, DIY sperm banks, pole dancing comedians and personal experiences of vaginisimus will all feature in this year's festival. We have planned Work in Progress Scratch nights, writing workshops, film screenings and tons more. We are extremely proud of this programme and we hope to see lots of our devoted Figs in Wigs followers there, supporting new, exciting and incredible work.
Outside QMUL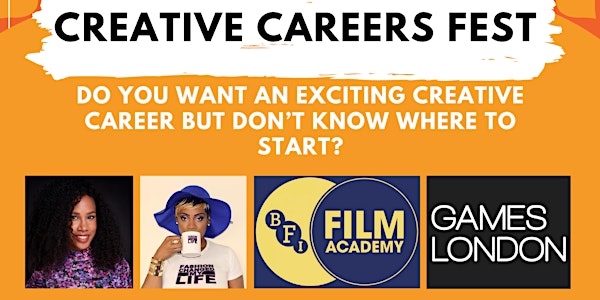 We Are Lewisham: Creative Careers Fest
Exhibitors include: The Albany, BFI Film Academy, Creative Access, ERIC, Film London, Migration Museum and Theatre Craft.
Find out more and book a ticket
16-21: Fly The Flag
Interested in theatre-making and activism? Join @knockback78 this summer for a project exploring #HumanRights and performance as part of @we_flytheflag 2022, led by @GraeaeJennyS, Artistic Director of @graeae.
What is the relationship between sound and social justice?
Featuring rapper & activist: Lowkey MC
» Tickets are now available via the Brighton Fringe website here«
A two-day event hosting a variety of speakers, panels and workshops including academics, artists, and activists. At the University of Brighton (UK) on Friday 27th and Saturday 28th May. Themes include:
Rap Soundsystems Mixtapes
Protest Gentrification Neoliberalism
Borders Soundscapes Decolonising
And many more!
You can find the full conference programme here. The conference is in-person, we will be announcing online participation closer to the time, you can keep your eye on the websites for news.
Your ticket gives you access to all sessions across that day and includes an all vegan/vegetarian lunch.
Organised by Wanda Canton in collaboration with the Centre for Applied Philosophy, Politics and Ethics and Brighton Fringe Festival.
Global city leaders will explore how culture is addressing urgent challenges at this free online event from the World Cities Culture Forum and University of the Arts London (UAL).
Freedom Seekers of London – 24 May
Performative interventions in the London, Sugar & Slavery gallery through poetry and art
Activist/Aesthetics Reading Group
We warmly invite you to join us for the activist/aesthetics reading group, an interdisciplinary effort at the University of Cambridge concerned with the intersections of material culture and political organizing in the 20th century. Our approach is comparative, multi-disciplinary, and discussion based, and we welcome scholars from all backgrounds.
This term we will meet to discuss Painting (25th May), Theatre (8th June), and Textiles (22nd June). Meetings will be held online on Wednesdays at 5pm GMT.
Please find attached our flyer with initial readings (more to come!). Should you wish to join us, please write to ac919@cam.ac.ukto sign up. We hope to see you there!
Closing Soon
Events Coordinator at QMUL – Closes 29 May
Recruitment and Marketing Coordinator at QMUL – Closes 15 June
Further sources of interesting events, opportunities and jobs are…
Apples & Snakes Artists Newsletter | Arts Admin E-Digest | ArtsJobs | BBC Academy | Creative Access (Jobs) | ERIC – Career + Opportunities App | JournoResources | Lectures.London | MediaBeans (media jobs) | QMUL Careers | Presspad | Tower Hamlets Arts | Write at Home (freelance writing opps)