TALK TO YOUR CAREERS CONSULTANT Get help finding jobs, making great applications and becoming more confident in interviews. Book an appointment or email your careers consultant Fliss Bush
TALK TO RU ABOUT CREATIVE CAREERS OR YOUR MENTAL HEALTH – Ru is happy to chat any time and create some plans for your future or talk through worries and sign post you to further support. Book an appointment
If you get to the end and apply for an opportunity please let us know and we'll give you a freebie as a reward.
Please let us know if you have any suggestions for the next edition via sed-web@qmul.ac.uk
From QMUL, Partners & Friends
Professional & Personal Development Schemes at QMUL
Diversity Speaks – Starts 11 October: Group coaching programme specifically for students from ethnic minority backgrounds. Sign up
Mindfulness – Free 4 week course for HSS students. Sign up
ArtsOne BLOC Cinema Event:
Black History Month 2023:
Film Screening 'THE WOMAN KING'and Pizza – Thu 12 October
A film screening of The Woman King + a recorded Introduction from Dr. Reuben Loffman, followed by pizza and refreshments.
Explore: Lunch with HSS Alumni – 17 October
Attend this speed networking event to find out about a wide range of employers, sectors and graduate opportunities available to Humanities and Social Sciences students and graduates, from large graduate recruiters to SMEs and local employers.  
Free Food provided 
QMUL Autumn Careers Fair 2023
Wed, Oct 18, 2023, 10:00 AM – 3:00 PM – The Octagon, The Queens' Building
gain an valuable insight into a wide variety of industry sectors and companies
leave lasting impressions on employers as well learning more about the tips and trick to help you succeed in the application process
engage with a broad range of employers, from small businesses to FTSE 100 companies
learn more about the opportunities available to you – from early insight programmes to graduate schemes
Thawra Book Club for BAME Community run by SED Alumna, Asia Khatun
Run by alumna 'We'll be reading Jade LB's Keisha The Sket. Told with the heart and soul of the inner city, with an unforgettable heroine, Keisha the Sket is a revelation of the true, raw, arousing and tender core of British youth culture.
Our in-person book club will be on Thursday 26th October at Penguin Random House HQ, 20 Vauxhall Bridge Rd, London, SW1V 2SA, expect lots of great discussion, good vibes and some bookish goodies!
Book now (last few tickets)
Jobs at QMUL
See all jobs at QMUL | Join Qtemps for short term work opportunities
Free performance event: A Season of Bangla Drama 2023- Festival Bites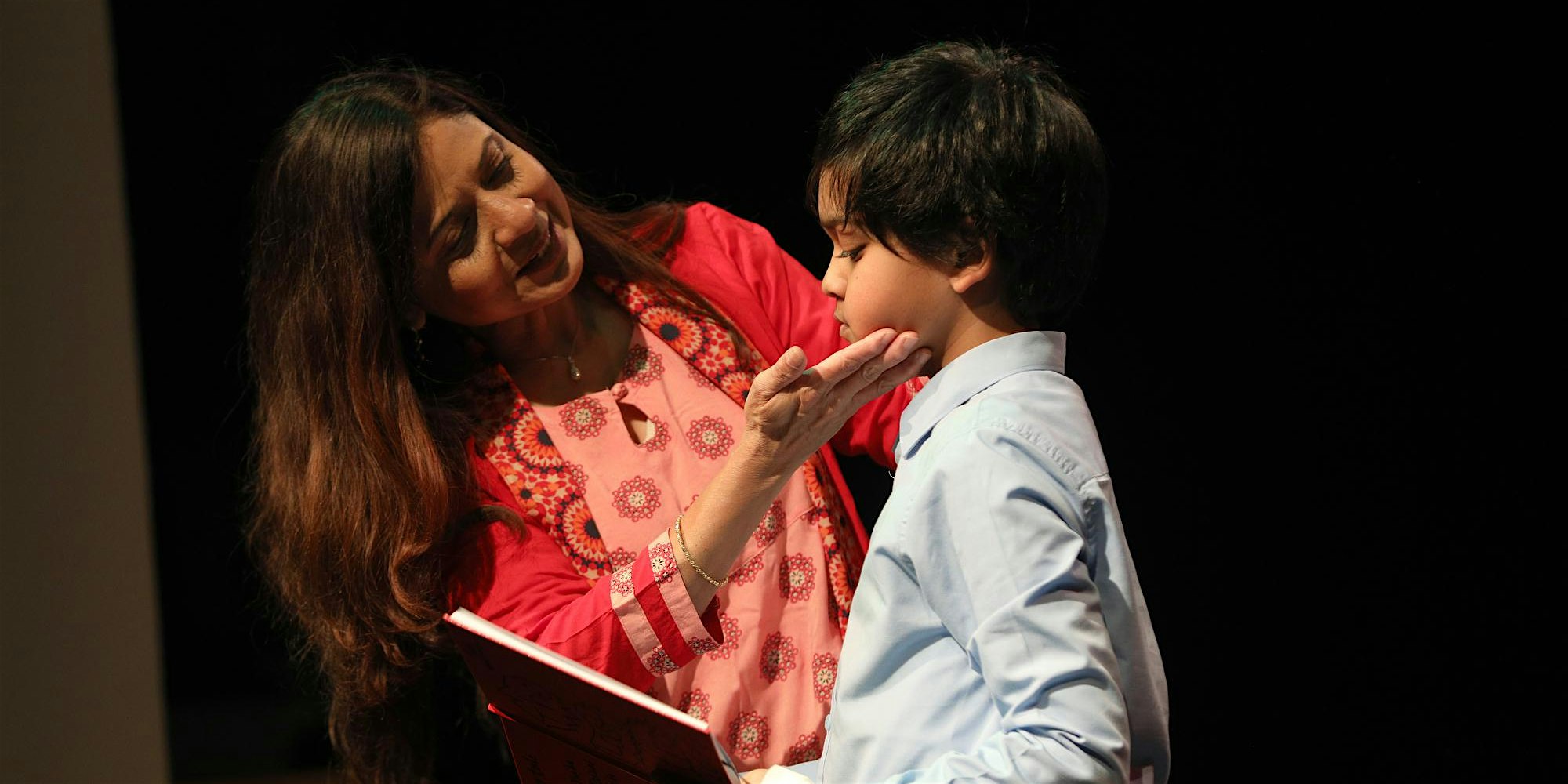 Saturday, 14 October 2023 at 15:00 160 Whitechapel Road – London E1 1BJ – United Kingdom
See three tantalising sketches (open rehearsal) to give you taste of our upcoming theatre festival which Queen Mary is a proud organiser alongside Tower Hamlets council! Production companies Marble Sinew, Mitali Arts Group and Adity Roy Dance CIC present snippets of a dark comedy murder mystery, challenges of old age and a dance drama to champion neurodiversity.
TAKE PART in a participatory live art project about living and dying queerly – The Last Breath Society
We are currently accepting proposals to join The Last Breath Society. The deadline for applications is Thursday 5th October.
Making and Remaking the Jewish East End events
Listening to the Jewish East End: A guided walk | Sunday 8 October, 11.00am-1.00pm | Whitechapel
Explore London's Jewish East End with Professor Nadia Valman and Dr Vivi Lachs of Queen Mary, University of London, who present a free guided walk through East London's Jewish past based on their Arts and Humanities Research Council project on English and Yiddish literature and song of the East End from the 1880s to the 1950s.
Re-sounding the East End | Thursday 16 November, 6.30-8.00pm | Tower Hamlets Local History Library & Archives, London E1
Join us for a discussion with curators and historians Nadia Valman, Tamsin Bookey, Rehana Ahmed and Alan Dein and artists Alastair Levy, Emily Peasgood and Syma Tariq, on their sound art installation 'Everything Is Different, Nothing Has Changed', in the context of the East End's social and public history.
Oral Storytelling for Heritage Workshop – Saturday, 14 October 2023 10:30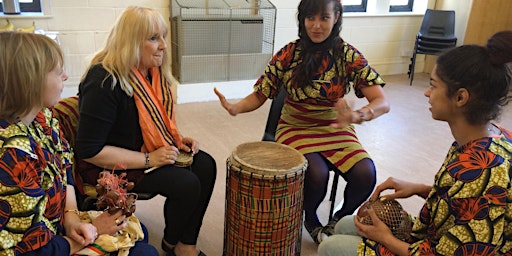 Join us We're hosting a new event, and we'd love to see you there. IROKO Theatre Company present a FREE workshop which involves hands-on exploration of oral storytelling performance techniques. Saturday 14 October from 10.30am – 1.30pm Register soon because space is very limited. We hope you're able to join us!
Outside QMUL
Jobs and Opps Closing Soon
Sign up to these for more interesting events, opportunities and jobs…
10 Places to Apply for Creative Jobs | Apples & Snakes Artists Newsletter | Arts Admin E-Digest | ArtsJobs | BBC Academy | The Bookseller | Creative Access (Jobs) | Creative Lives in Progress | Creative Mentor Network | The Dots | ERIC – Career + Opportunities App | Film London | IlikeNetworking | JournoResources | LawCareers.Net | Lectures.London | MediaBeans (media jobs) | QMUL Careers | Presspad | The Publishing Post | Run the Check | ScreenSkills | Society of Young Publishers | Startup Jobs | Tower Hamlets Arts | Write at Home (freelance writing opps)
Free weekly workshops in Film and Music Production at Rich Mix in Shoreditch
New Creates Film Are you interested in creating short films, music videos or other visual content but not sure where to start?
New Creates Music Are you interested in music? Have you thought what it might be like to write your own song? Maybe you're an upcoming rapper, DJ or producer?
Young Technicians Programme at Stratford East
The FREE 12-week introductory training course offers 16–21 year olds the opportunity to develop practical skills in stage management, lighting and sound with industry professionals. No experience necessary.
 Register Now for TheatreCraft 23 on 20 November!
Join Theatrecraft for:  Q&As and Workshops, Backstage Tours, On Stage Demonstrations, Exhibitor Marketplace, featuring more than 70 universities, theatre venues and suppliers to the industry and a 1:1 CV Clinic.
REGISTER NOW for TheatreCraft 2023
Thinking about a career in one of the United Kingdom's foremost law firms? Applications now open for LawCareersNetLive
Then LawCareersNetLIVE is a must-attend event, looking at the skills, attributes and techniques that are necessary to launch a career at a commercial law firm.
Human Rights Lawyers Association Careers Day 2023
The annual HRLA Careers Day will be held at Goldsmiths, University of London and is primarily aimed at students, prospective lawyers and those interested in a career in human rights law. We are grateful to our headline sponsor, the Department of Law of Goldsmiths, University of London for their generous contribution, and for making Careers Day possible. A range of sessions have been organised for the day, including:
Via seventeenth-century radicals, eighteenth-century flamboyance and nineteenth-century scandal, to contemporary understandings around diverse gender and sexuality, prints and ephemera, the talk will provide a unique snapshot into a rich and radical history. Through looking at portraits and zines celebrating pioneering activists, writers and artists, as well as highlighting significant Queer spaces in Britain through the centuries, this session will provide an overview of the considerable contribution to printmaking made by the LGBTQIA+ community and its many ancestors.
More LGBTQIA+ Opportunities…
Careers guidance, webinars and inclusive employers at myGwork's WorkFair 2023 WorkFair 2023 will return on 18 October featuring hundreds of jobs worldwide for students and recent graduates with inclusive employers, alongside empowering careers guidance workshops and webinars – all for free.
ACCEPT is an industry leading event for LGBTQ+ students interested in a career in commercial law. To find out more about the event, please watch this video.
Roundhouse Rising Festival x BBC Introducing Live
Roundhouse Rising Festival is delighted to partner with BBC Introducing Live on 14 October to deliver a daytime programme of live panels, panels, performances, feedback sessions designed to empower aspiring artists.
Free TV Jobs Conference in Newcastle in October – Worth the Trip! – London Dates in January
The National Film and Television School are working in partnership with Channel 4 to bring you exciting career events across the country.  Each event will run over 2 days with one day devoted to Scripted and the other day devoted to Unscripted sessions.Sign up for a full day of interactive sessions offering insights into different television roles, followed by a masterclass and networking session. Sessions will cover a range of disciplines across the world of film and television, allowing you to learn more about the roles and responsibilities within the industry.
To book your FREE place at one of these fantastic national events, please choose from a location below:
Newcastle | 15th – 16th October | Leonardo Hotel
London Film Festival for Free 4-15 October
The festival fun doesn't stop when the credits roll… Join us for a line-up of free events, including talks, short film screenings, DJ nights, fun family workshops and much more.
Creating Routes – Free Programme for Global Majority Creatives with Talawa – apply by 16 October
Creating Routes is a free, practical, training programme for Global Majority theatre makers and creatives who want to use their artistic skills in community settings. This programme is a collaboration between Talawa Theatre Company, Emergency Exit Arts (EEA) and Goldsmiths University of London.
---